I have had a big interest in the techniques applied to stone walling projects and enjoy undertaking this type of work.
After some particularly harsh winters in recent years, it is no suprise that extensive stretches of walling have fallen into disrepair.
If you are fed up of using gates, hurdles and pallets to plug the gaps in your broken walls to prevent stock escaping, perhaps it is time to contact Tim at Rogerson Contracting for a free no obligation estimate. I always aim to provide a competitive price with a professional finish. All walling jobs considered.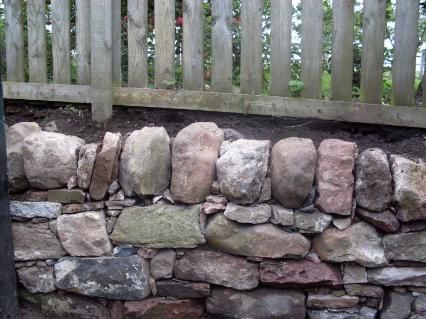 Residential Walling can be undertaken to finish off gardens or as a feature. Dry stone walling is not simply a functional barrier used on agricultural land. If you would like some walling done at your premises, please feel free to contact me.